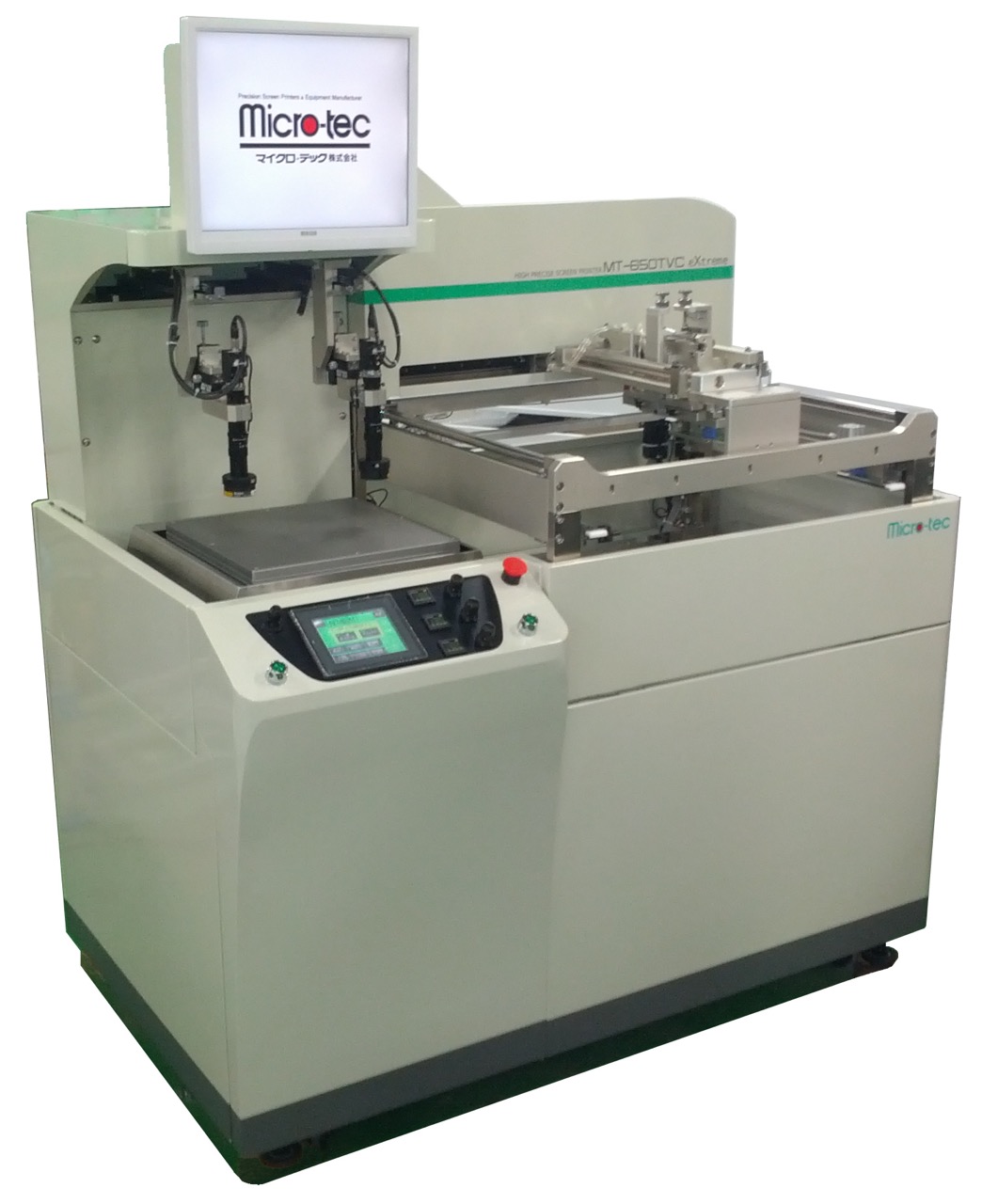 We have a Micro-tec printer demo unit at our office in San Clemente, CA.
This printer is equipped with:
Two camera optical alignment system with servomotor-controlled printing table.
Floating squeegee technology for controlled low-pressure printing.
Digital control for print conditions.
Please contact us to set-up an appointment for your test printing!